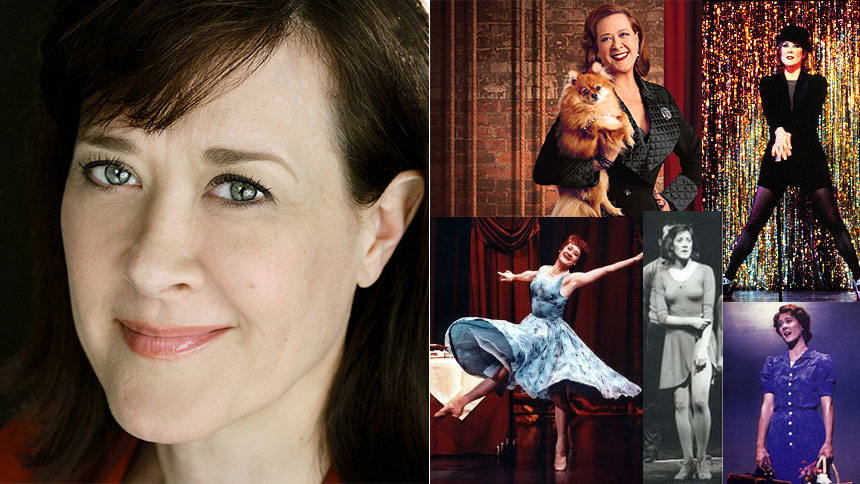 When the book is written on legendary Broadway dancers, you can expect there will be a chapter about Tony Award winner Karen Ziemba. Over the past 30 years, she's danced starring roles in A Chorus Line, 42nd Street, Crazy for You, Steel Pier, Never Gonna Dance, Curtains and, of course, Contact. Currently, Ziemba is giving us life as Eden Brent in Woody Allen and Susan Stroman's musical comedy Bullets Over Broadway (her solo "There's a New Day Comin'!" is a highlight of the entire show). Below, BroadwayBox hears from the four-time Tony nominee about some of these past credits, her longtime collaboration with Stro and that adorable Mr. Woofles.
1.The biggest thing I learned from my time in A Chorus Line was:
Michael Bennett's choreography in A Chorus Line was close to the ground and quick...challenging for women in heels. Thank God, I had good ballet training. The 'Cassie Dance', originated by the great Donna McKechnie, consisted of fast, sweeping choreography along with passionate singing. While on the international tour and Broadway, I understudied the role of Cassie, so I danced along to the music backstage during the show to keep up my stamina so when I got the opportunity to perform the role, I was ready.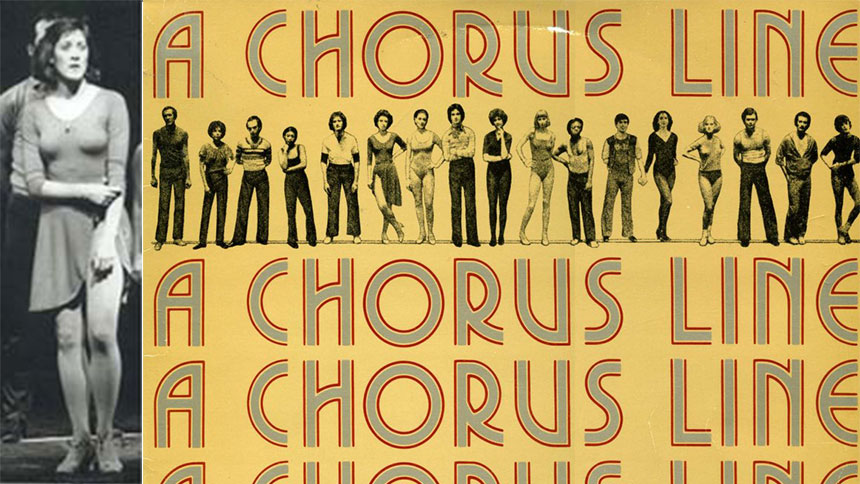 2. The role I think changed me the most as a performer was:
Lizzie Curry, in 110 In the Shade at the New York City Opera, was my first complex acting role in a musical. I was challenged as a vocalist since the music was originally written in keys for Inga Swenson, who had a lovely lyric soprano, and as an actor who needed to convey strength, heartbreak and sadness and then switch to moments of immense joy and vulnerability. The book was adapted from the wonderful play The Rainmaker by N. Richard Nash. Working with him, Scott Ellis, Susan Stroman and Paul Gemignani in the rehearsal room along with a bevy of phenomenal actors who filled out the Curry family, I learned the positive aspect of working with a close and generous ensemble where we were responsible for each other. After doing that show, I felt I could tackle anything.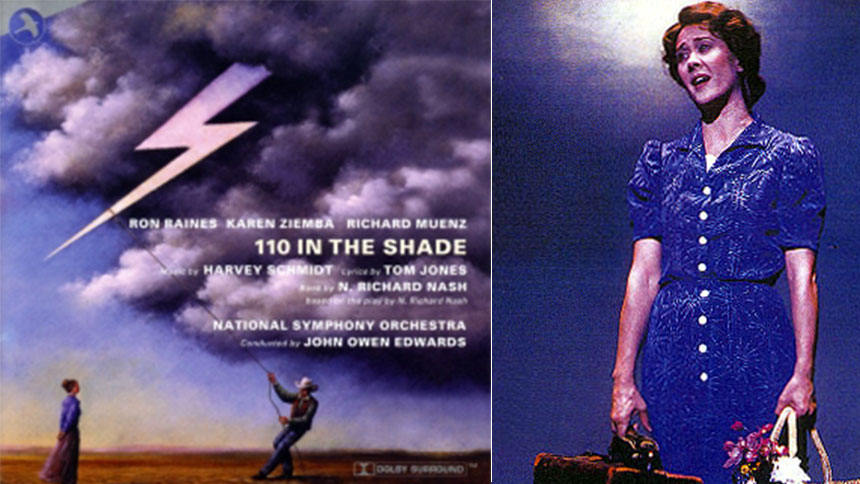 3. What I loved about Fosse and Roxie Hart was:
Besides Fosse's ability to create iconic sensual choreography with a slight flip of a wrist or the tilt of a hip, as a director he had intelligence, dark humor and was keen on characters who were glamorous self-entitled divas, con-men, schemers, and sad sacks; yet, they always seemed to share life lessons. Roxie Hart commits a murder of passion, then schemes and scams to save her ass. If I were as ruthless as her, I may have gotten further and had a ball, but along the way, may have gotten arrested or fired. Inhabiting that character every night was both delicious and scary. Ann Reinking, the choreographer of the Chicago revival gave me a great assessment of Roxie. She's a woman-child…relentless until she gets her way. "I WANT IT NOW!!!" is her motto.
4. The thing I really admire about the way Susan Stroman works is:
Susan Stroman is uber-prepared for every project she directs and choreographs. She and her creative team do detailed research on their projects and share it with the cast so we're all on the same page. She surrounds herself with sensitive, bright colleagues who assist her in her vision…and they make hard work fun.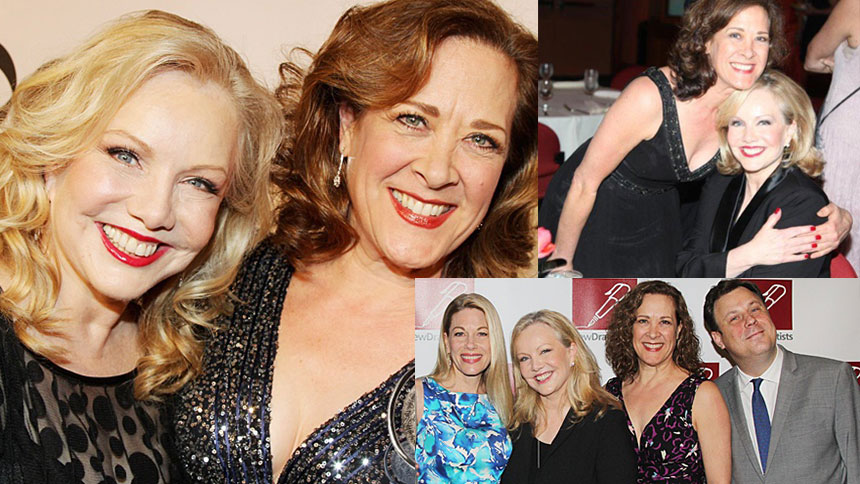 5. The moment from Contact I hold closest to my heart:
The entire production of Contact was labor of love. Stroman's uncanny ability to tell stories through dance is her gift and where her heart lies. Contact consisted of three great stories, one of which I helped bring to life every night. My character of the wife in "Did You Move?" went into her grand fantasies to escape the reality of her sad and abusive existence. At the end of the story, when I try once more to appease my abusive husband and he rejects my kindness, I finally realize, that my life will never change and I am left grief stricken with a broken heart.
6. The moment in Bullets Over Broadway that makes me smile most:
Working along side an animal in a show is so different than having to worry only about my own performance. When Trixie, the Pomeranian who is my co-star and cohort "Mr. Woofles", comes running from the wings to me as I shout, "Mr. Woofles, Mush! Mush!" makes me laugh out loud. The best thing…she enjoys it, too.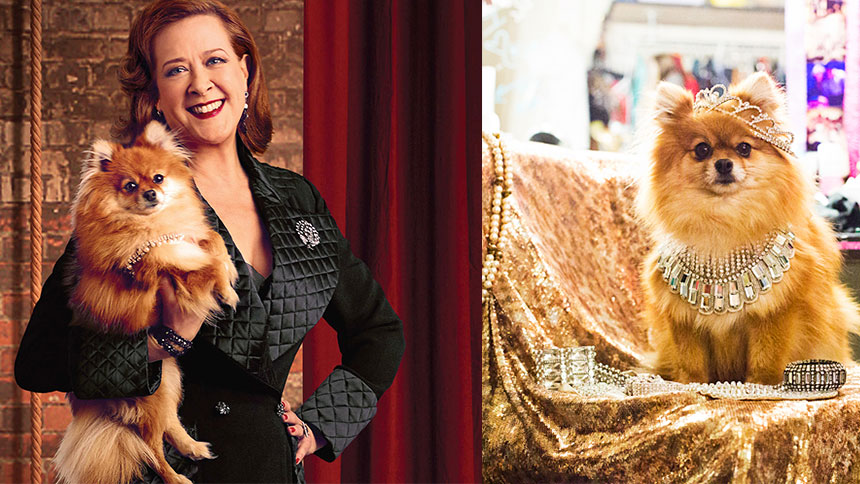 7. If life is a dance, the song I want to let loose and move to is:
Well, I've realized life is not a dance. It's a journey with many highs and lows. The fact that I've have the ability and good fortune to dance most of my life and bring others joy is what's helped me to keep moving onward and upward; but given a choice I'd dance to anything recorded by Michael Jackson or Earth, Wind & Fire!
By: Josh Ferri
© broadwaybox.com