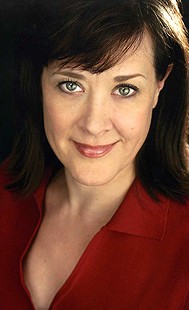 Not only does actress Karen Ziemba have a career for the history books, but her work in 2017 alone has been jam-packed with credits most performers would trade their career for. Since making her Broadway debut in A CHORUS LINE in 1975, Ms. Ziemba has worked steadily on the stages of New York, starring in everything from CRAZY FOR YOU to CONTACT to CURTAINS. Now back on the road in IRVING BERLIN'S WHITE CHRISTMAS, I caught up with the actress about her transition from song-and-dance starlet to larger-than-life character roles.
Name: Karen Ziemba

Hometown: "Originally from Michigan, but New York City now!"
Role: Martha Watson in the national tour of IRVING BERLIN'S WHITE CHRISTMAS.
Kyle Christopher West: Thank you so much for taking the time to chat with me this afternoon. I know you just opened the tour in Arkansas.
Karen Ziemba: Yes, we opened Tuesday evening!
Kyle: Before we get to WHITE CHRISTMAS, can we talk about how incredible your year has been? Starting with KID VICTORY last February, isn't this the fourth production you've starred in during 2017?
Karen: Oh gosh. I did KID VICTORY; I did THE TRAVELING LADY, the Horton Foote play, at Cherry Lane; and then I did PRINCE OF BROADWAY, and now this. I must have been doing something before KID VICTORY, but I don't know what [laughs].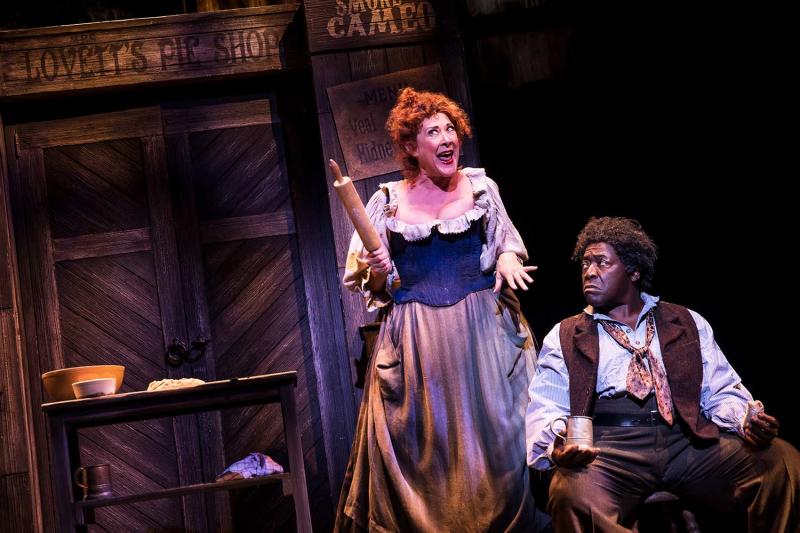 Kyle: I imagine you've had to rehearse for one show during the day while performing a different show at night on several occasions by now. How do you manage to juggle it all?
Karen: That's a very good question! It was a little difficult with this, because I was trying to learn my lines while I was doing PRINCE OF BROADWAY at night. So, I didn't have time to just sit down and go over them 50 times in a row. I did it very quickly. So now, in doing the show, it really evolves. It informs so much when you're finally dressed as the character and start to interact with the other people onstage. It just seems to grow and blossom a lot more when you're actually in performance.
Kyle: Since making your debut in A CHOURS LINE, you've performed in an additional 10 Broadway shows and 5 national tours, won a Tony Award and have received 3 additional Tony nominations. Is that as impressive to you as it is to the rest of us?
Karen: [Laughs] Oh, thank you. You know, Kyle, I say if you hang around long enough and you just keep working with great people and allowing yourself to inhabit new roles and try new stuff...[it will happen]. You just have to jump somewhere, and I'm usually not disappointed. You get something out of every production you're a part of, whether it's a lifelong friend, or you end up working with a director again, or you discover a new song...it's all good. I just keep my hat in the ring!
Kyle: I know it's always difficult to pick favorites, but are there any roles that you feel the most proud of?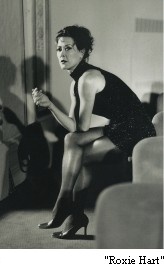 Karen: Well, Scott Ellis and I worked a lot together in the 1990's after AND THE WORLD GOES 'ROUND, and there are a couple of things I worked with him that I'm proud of. I really loved doing 110 IN THE SHADE at New York City Opera directed by him and choreographed by Susan Stroman and conducted by Paul Gemignani. It was with the New York City Opera Company with Broadway guest artists. To do that show with a full orchestra on a huge stage like that, and that story...it's one of my favorite roles. She [the leading character, Lizzie] is so complex and interesting. That was one of my favorites and, of course, I went on to CRAZY FOR YOU. It was such a beautifully realized show and it was one of those that was hard to leave. STEEL PIER was right after that, which was a whole other experience because you're creating something new and daunting and of course very rewarding. That show wasn't as successful as many of the others I have done, but I came away having grown exponentially as an actor and a team player. I met some wonderful people along the way. And then, of course, CONTACT, which was created for me, with [Susan] Stroman, where I won my Tony Award - that was a whole different kind of a show with very little dialogue, mostly dance, where I really had to dig deep to create. It was a whole other part of me and it turned out to be a triumph. The show itself was so beautiful and so moving and so funny.
Since then, I started to become a "leading character actress," as it were, and I had to grow into that. It's been so much fun. I've played Mrs. Lovett and Dolly Levi - and now Martha Watson! So I've sort of graduated or evolved. It's nice to play those iconic parts.
Kyle: Have you noticed any adjustment through that transition as your career has shifted you into new roles?
Karen: I think it's slowly progressed. As I get older, I go in it with the same verve, but I am a more realized person. I've lived life, so I can bring all of the experience and disappointments and happy moments to it, which I think makes your acting and experience richer. I've got a lot more to impart because of who I am and because I've been around a while, you know? [laughs]
Kyle: If I have this correct, the last time you toured with a show was CHICAGO in the late 90's. What was it about WHITE CHRISTMAS that persuaded you to go back out on the road?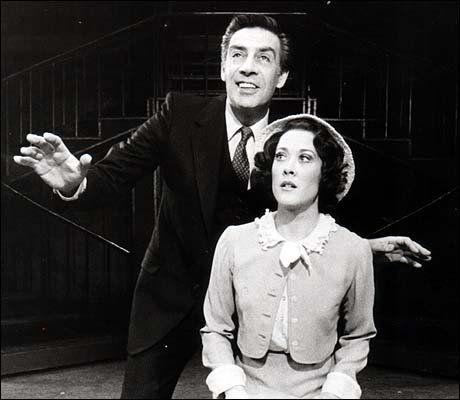 Karen: I remember seeing WHITE CHRISTMAS when it opened in San Francisco. I was doing a show called THE OPPOSITE OF SEX and I knew that a bunch of my buddies were doing WHITE CHRISTMAS at The Curran [Theatre], so I walked over there to deliver some "Happy Opening" cards, and David Ives, who adapted the script, was on the street making a phone call. He was like, "Ziemba, what are you doing in San Francisco?" So I went inside and watched some of the dress rehearsal and he said, "Why don't you come back tonight and see the show?" And of course Walter Bobbie, who directed me in A GRAND NIGHT FOR SINGING and CHICAGO, was the director, so he was there. I thought, "It's really wonderful what they've done to this movie. They've added more dances, and they've added more Irving Berlin songs that are so fantastic. They've given Martha Watson a couple song and dance numbers. She's the funniest thing in the show. [laughs] What a great part." Of course, at the time, I was more suited for one of the leading lady roles, but wasn't even thinking about that because I was doing something else at the time.
Now, years have gone by. It's been 14 years since the show has been on Broadway and has toured the country many times. So now I'm ready to play Martha. [Choreographer] Randy Skinner and I have known each other for many years: he helped teach me 42nd STREET when I did that on Broadway back in the 80's with Jerry Orbach and Lee Roy Reams, so Randy and I have been pals. He saw PRINCE OF BROADWAY and what I was doing up there, which was more character roles, and he thought to himself, "Gosh, Karen is right for Martha Watson." So he called me up and said, "Hey, what do you think?" and I said, "Oh gosh, I love that part." So, what happened is PRINCE OF BROADWAY had its final performance and WHITE CHRISTMAS immediately went on tour. It's a short tour that goes to lots of great cities; I love the show; the company's fantastic. We're having a great time!
Kyle: This year, you've been in show after show after show, so after the holiday season, do you have anything lined up for next year?
Karen: You know, I'm going to be working on some new stuff in the New Year. I'm going to be doing a show at 54 Below on January 17th, which is women songwriters; I'm doing a reading for Gretchen Cryer and Nancy Ford about Eleanor Roosevelt in January; and then, in February, I'm doing a Broadway evening concert at Carnegie Hall with some other vocalists; and I think I might be working on a new play up in Connecticut, a six-character piece called Love Quest. I'm thinking I might be doing that. So, I do have stuff to think about coming up!
Kyle: Well, I know both Fort Worth and Dallas audiences are excited for your upcoming Texas performances in both locations, so I hope you enjoy tonight's show before heading our way on Tuesday!
Karen: You know, I came out of PRINCE OF BROADWAY one night, and some sweet woman said, "Ya' know, we're going to be making you food in between shows in Dallas!" We opened the National tour of CRAZY FOR YOU in Dallas, so this will be my first time back! I can't wait!
Kyle: Thanks again for your time. Break a leg tonight!

IRVING BERLIN'S WHITE CHRISTMAS 2017 TOUR SCHEDULE:
November 14th-November 19th
Fort Worth, Texas (Bass Performance Hall)
November 21st-December 3rd
Chicago, Illinios (Cadililac Pallace Theatre)
December 5th-December 10th
Dallas, Texas (Music Hall at Fair Park)

December 12th-December 17th
San Antonio, Texas (The Majestic Theatre)
December 19th-December 24th
New Orleans, Louisiana (Saenger Theatre)
For tickets and more information, visit www.irvingberlinswhitechristmas.com.