By: Kimberly Nicoletti for The Aspen Times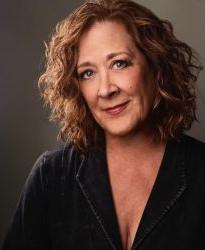 "Doubt, A Parable" is particularly relevant in this day and age, when it's hard to know the exact truth wherever power exists. Set in the 1960s at a Catholic school amid political and social change, the traditional principal, Sister Aloysius, questions a progressive young priest's conduct with one of his male students.
The fast-moving 90-minute play written by John Patrick Shanley in 2004 is a Tony Award and Pulitzer Prize winner. It opens at Theatre Aspen July 14 and stars Karen Ziemba, a Drama Desk, Outer Critics Circle and three-time Tony award winner. Jessie Shelton, Jeremy Beck and Jasmin Walker round out the cast as Sister James, Father Flynn and Mrs. Mueller.
"We are so thrilled that we have been able to bring such an incredible cast and creative team together for our production," said Britt Marden, director of artistic planning at Theatre Aspen. "Skillfully directed by Jenn Thompson, this small and mighty cast is going to make audiences feel like they are listening in on the lives of these characters as they all struggle with their decisions."
The play doesn't emphasize scandal. Rather, it revolves around nuanced questions of moral certainty.
"We expect people will leave the theater debating and questioning the outcome," Marden said. "Perhaps a second visit will be needed."
The writing has had the actors discussing everything from their own upbringing to what Shanley was trying to do.
"Talking about it informs how the performance and portrayal evolve and how we say a line," Ziemba said. "It changes the drive of it exponentially. The more you sit with it and the more you talk about and then get it up on its feet, the more it evolves. It's beautiful, provoking and moving."
Thompson, a friend of Ziemba's who played the original Pepper in Broadway's "Annie" in the late 1970s, researched Catholic schools in the 1960s to add even more depth to the Aspen production.
"She has smarts and savvy and loves theater and history. She is a boon to this show," Ziemba said.
While Sister Aloysius is strictly concerned about the welfare of all of her 400 students, she only has so much power in the school. She must adhere to the chains of command.
Meanwhile, Father Flynn is "a very attractive guy who has a great personality and is great with the kids," Ziemba said. "He wants to have a lot of fun with the kids, and he's very poetic as a pastor. He makes it interesting for them."
For the first time since 2019, Theatre Aspen is presenting a straight play as part of its main stage season. A lot of time went into choosing "Doubt," exploring both classic and modern play options. The team ultimately chose "Doubt" because they knew it would lend itself to the intimacy of the space, in addition to its compelling story.
"'Doubt' has had great success both on the stage and in film, and we think it is a title that Aspen audiences will not only find entertaining but thought provoking, which is what theater is all about," Marden said. "Almost 20 years later, the themes continue to be relevant, challenging and provocative, which offers so many moments of exploration for the cast, creatives and audiences alike. There is no better evidence that this play will continue to be a catalyst for conversation than its return to Broadway in 2024."
"It's a timeless story, and it's very timely with things that are going on in our world with factions that are thinking so differently," Ziemba said. "It packs a lot in. Even though it's about this specific thing, the subject transcends that. It's just good playwriting. Nothing's right on the money. It's 'Ooh, I've never thought about it that way.' Everyone has a different opinion. There's no absolute certainty. As I was learning my lines, it grabbed my heart and made me say, 'Oh my goodness, this is so good and so true.' It really gets you in the gut," "You're going to go away talking about this one and questioning a lot of things. It keeps your mind facile and alive, and it keeps you always growing, too. That's what good theater does."